Pelopor Popok Anti Gumpal
di Indonesia
SAP Core Diapers
Traditional Diapers
Apa sih
Keunggulan

MAKUKU SAP Diapers Balance Care ?
Core Structure
SAP structure core technology effectively reduces
diaper rash
Lock liquid
The surface becomes drier
Bubble belt
Designed to feature a bubble belt that makes the waistband soft so as to prevent redness on the waist.
Elastic fit
Adapts to the baby's body shape
U Shape
Protects the Baby's Umbilical Cord
Urine indicator
As a diaper change reminder
Air cavity surface
Has air circulation and
reduces diaper rash
Waster tape
Making it easier for
parents to throw away the diapers after they are used
and can still maintain cleanliness.
Expert Recommendations
Special Awards
Size Table
Adhesive
| Size | Heavy |
| --- | --- |
| NB | 0-5 kg |
| S | 4-8 kg |
| Size | Heavy |
| --- | --- |
| M | 6-11 kg |
| L | 9-14 kg |
| XL | 12-17 kg |
| XXL | 15-25 kg |
Trousers
Get MAKUKU SAP Diapers Here
Find Other Featured Products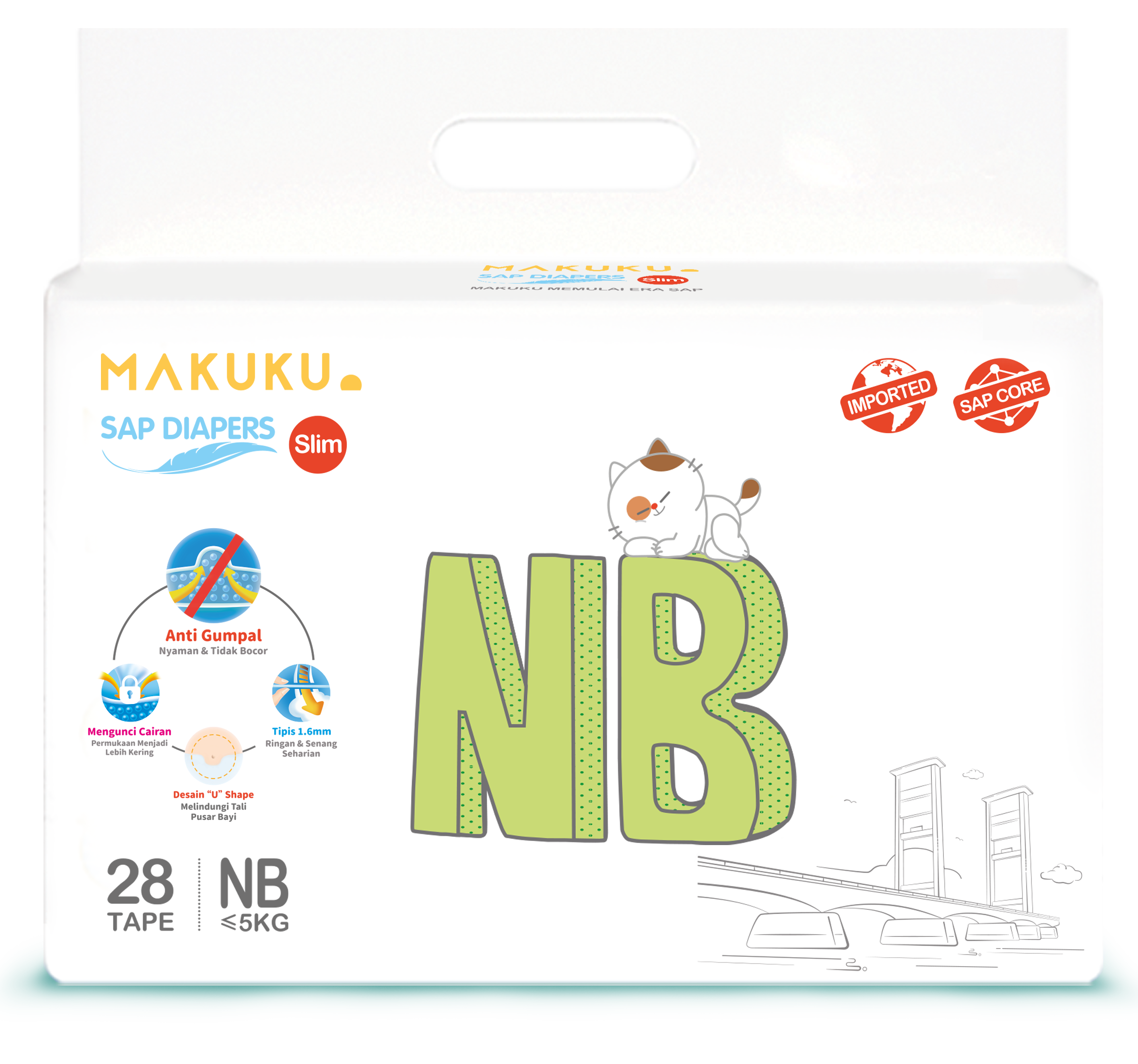 MAKUKU SAP Diapers Slim
Tape :
NB / S / M
Pants :
M / L / XL / XXL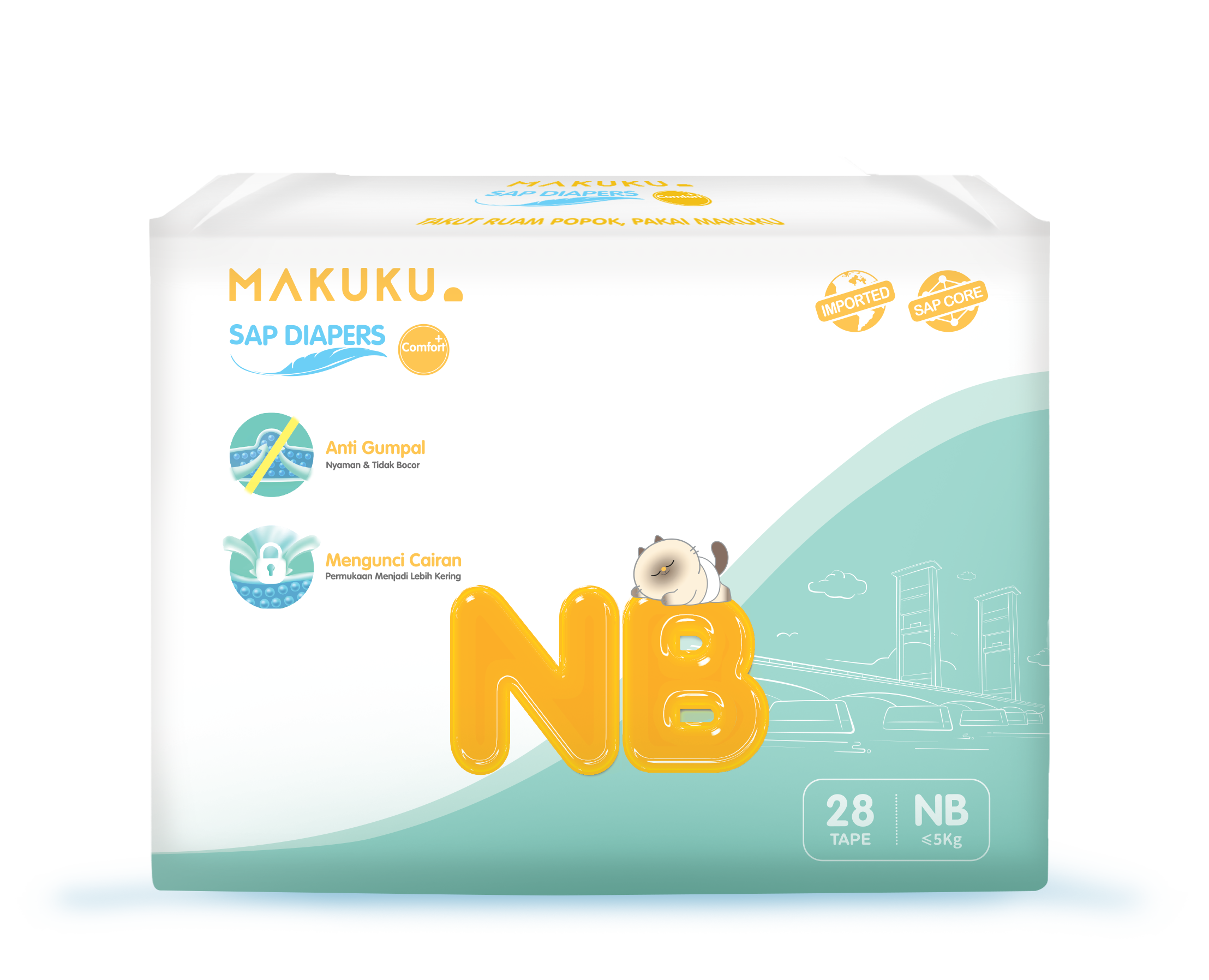 MAKUKU SAP Diapers Comfort+
Tape :
NB / S
Pants :
M / L / XL / XXL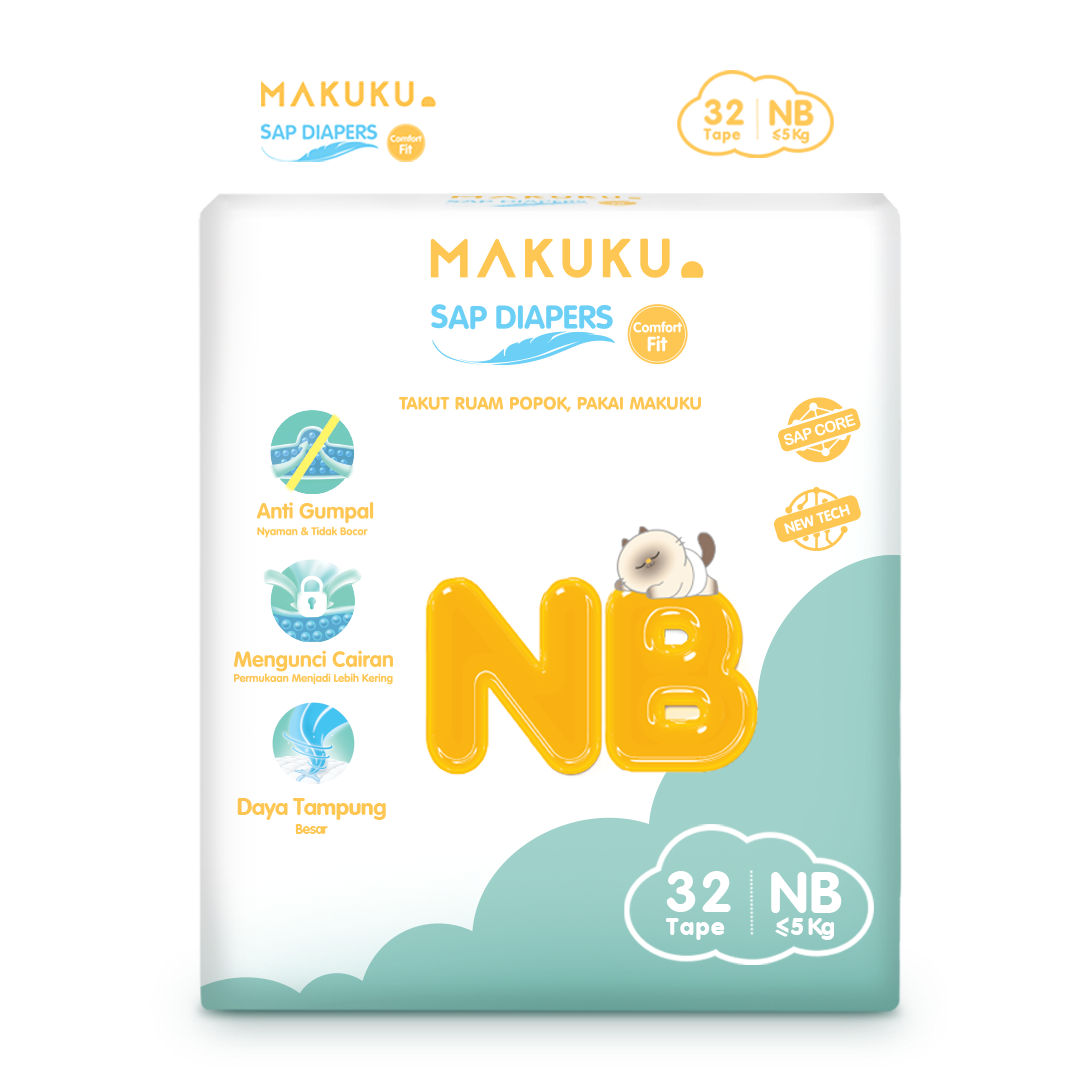 MAKUKU SAP Diapers Comfort Fit
Tape :
NB / S
Pants :
M / L / XL / XXL